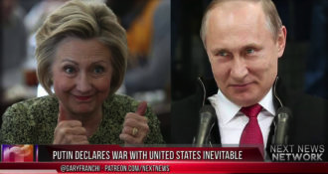 In April 2015 the NY Times disclosed a deal which enabled Russia to own about 20% of the uranium production capacity of the United States for a $2.35 Million donation to the Clinton Family Foundation. According to the report a Canadian based company Uranium One, owned the uranium assets was being purchased by Russian state atomic energy agency Rosatom— a deal which had to be approved by various U.S. agencies including the State Department.  Canadian records show that while the State Department was mulling of the deal, the family foundation of Chairman of Uranium One made four donations totaling $2.35 million to the Clinton Family Foundation.
The Times reported that there was more heading into the Clinton foundation that the $2.35 Million but a significant portion of the money wasn't reported.
A review of tax records in Canada, where Mr. Telfer has a family charity called the Fernwood Foundation, shows that he donated millions of dollars more, during and after the critical time when the foreign investment committee was reviewing his deal with the Russians. With the Russians offering a special dividend, shareholders like Mr. Telfer stood to profit.

His donations through the Fernwood Foundation included $1 million reported in 2009, the year his company appealed to the American Embassy to help it keep its mines in Kazakhstan; $250,000 in 2010, the year the Russians sought majority control; as well as $600,000 in 2011; and $500,000 in 2012. Mr. Telfer said that his donations had nothing to do with his business dealings, and that he had never discussed Uranium One with Mr. or Mrs. Clinton. He said he had given the money because he wanted to support Mr. Giustra's charitable endeavors with Mr. Clinton. "Frank and I have been friends and business partners for almost 20 years," he said.

Mr. Telfer's undisclosed donations came in addition to between $1.3 million and $5.6 million in contributions, which were reported, from a constellation of people with ties to Uranium One or UrAsia, the company that originally acquired Uranium One's most valuable asset: the Kazakhstan mines. Without those assets, the Russians would have had no interest in the deal: "It wasn't the goal to buy the Wyoming mines. The goal was to acquire the Kazakh assets, which are very good," Mr. Novikov, the Rosatom spokesman, said in an interview.
And "coincidentally" if one believes in coincidences, "shortly after the Russians announced their intention to acquire a majority stake in Uranium One, Mr. Clinton received $500,000 for a Moscow speech from a Russian investment bank with links to the Kremlin that was promoting and profiting from Uranium One stock."
Renaissance Capital analysts talked up Uranium One's stock, assigning it a "buy" rating and saying in a July 2010 research report that it was "the best play" in the uranium markets.
Via Jeff Dunetz