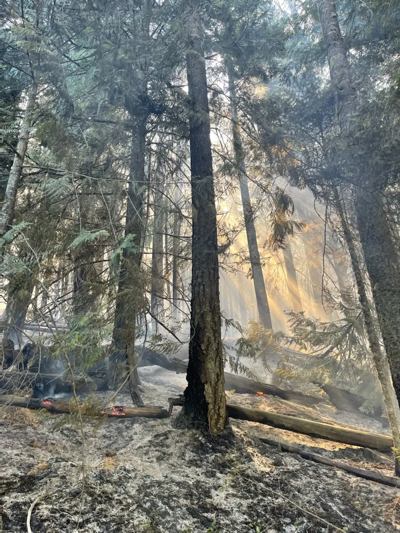 The Sand Mountain Fire in North Latah County has grown to 850 acres.

The blaze East of Harvard is zero percent contained. The fire near Laird Park was reported at 500 acres on Sunday. A reconnaissance flight has been conducted to get a better size up of the fire.

The blaze is burning heavy timber in U.S. Forest Service and State of Idaho endowment lands. No structures are threatened. Idaho Department of Lands fire managers are aware of the private property in the Sand Mountain area. Officials say that as conditions improve, they will work to open access to lessees once it's safe.

There are 150 firefighters working the blaze. Local volunteer firefighters from Potlatch, Troy, Deary, Moscow, Juliaetta, Kendrick and Genesee are helping fight the fire.

The fire was sparked by lightning on Wednesday.

The Upper Palouse Area of the Nez Perce-Clearwater National Forests is closed.
https://pullmanradio.com/sand-mountain-fire-near-harvard-grows-to-850-acres/