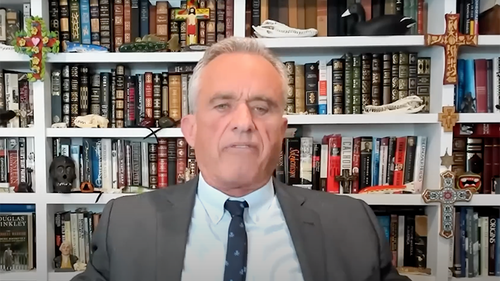 RFK Jr. is going to spice up the Democratic primaries! 
Once again displaying that he is not afraid to go on the offensive against the Deep State, Presidential candidate Robert F. Kennedy Junior stated this past weekend that he believes the CIA was "involved in the murder" of his uncle and has presided over a "60-year cover-up".

During an interview, host Jason Calacanis asked Kennedy "Do you believe they (the CIA) were involved in the murder of your uncle?"

Kennedy instantly responded "They were definitely involved in the murder and the 60-year cover-up," adding "They're still not releasing, you know the papers that legally they have to release."

RFK Jr. also noted that his father Bobby Kennedy's belief about assassination was that the CIA was responsible, noting that President Kennedy's brother even called Langley and asked "did your people do this?"
Watch!