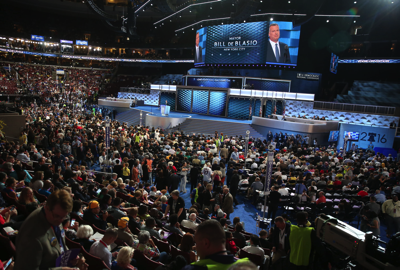 In addition to the hack of the Democratic National Convention, the FBI is investigating a second breach at the Democratic Congressional Campaign Committee (DCCC). Reuters reports that a "previously unreported incident" at the DCCC may have intended to nab donor information rather than to take money, according to sources. At this point, it's unclear if any information was actually stolen or what details may have been accessed. When a donation is made though, the person typically submits their name, email address and credit card info. It also hasn't been determined if any stolen details were used to access systems and sensitive information elsewhere.

If the DCCC doesn't sound familiar, it's a branch of the Democratic Party that raises funds for members who are running for seats in the US House or Representatives. The breach is said to have started as recently as last month. The DCCC has confirmed to Reuters the incident occurred and that it was similar in nature to the hack of the DNC. Reuters' ources indicate that instead of being directed to a site that processes contributions, internet traffic was being directed to a fake website instead. What's more, those sources say the IP address address of the site was similar to one used by hackers responsible for the DNC breach who are believed to have ties to the Russian government. The Kremlin has denied any involvement in the incident and subsequent release of DNC emails by WikiLeaks last weekend.

What's more, the DNC and the DCCC share an office in Washington. The popular sentiment among Democrats is that Russia is hacking its systems to gain information that would sway the election in favor of the Republican nominee Donald Trump. Following the initial email dump, Trump urged Russia to find and release Hillary Clinton's missing emails from her time as Secretary of State. Yesterday, the presidential candidate said that his remarks were meant to be sarcastic.

The FBI said earlier this week that it's still working to determine the scope of the breach. Yesterday, Director of National Intelligence James Clappersaid that the US government wasn't ready to say who was responsible for the DNC email hack. He did explain that the last two election cycles saw cyber attacks of both President Obama's campaign and those of his Republican opponents.