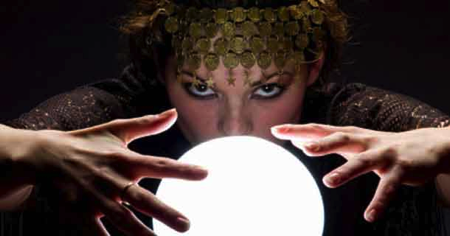 Recently declassified documents show the CIA attempted to use psychics in 1979.
This was under President Jimmy Carter, for those of you too young to remember. 
The dozens of American diplomats taken hostage by revolutionary students who seized the U.S. embassy in Iran in 1979 may have had some secret company during their 15-month captivity: U.S. intelligence agencies had a squad of military-trained psychics using ESP to watch them, according to declassified documents in a newly available CIA database.

In an operation code-named Grill Flame, half a dozen psychics working inside a dimly lit room in an ancient building in Fort Meade, Maryland, on more than 200 occasions tried to peer through the ether to see where the hostages were being held, how closely they were guarded and the state of their health.

Officially, the psychics worked for U.S. Army intelligence. But the documents in the CIA database make it clear their efforts were monitored — and supported — by a wide array of government intelligence agencies as well as top commanders at the Pentagon.

They were even consulted before the super-secret U.S. military raid that attempted to free the hostages in April 1980, which ended in disaster when a plane and a helicopter collided at a desert staging area.
Looks like they didn't see that coming…
On Sept. 4, 1979, the psychics were able to pinpoint the location of the missing plane to within 15 miles. Other details of the search for the plane are blacked out in CIA documents, but Jimmy Carter, who was president at the time, may have been alluding to it in an interview he gave 12 years ago.

"We had a plane go down in the Central African Republic — a twin-engine plane, small plane. And we couldn't find it," even with satellite photography, Carter said. "So the director of the CIA came and told me that he had contacted a woman in California that claimed to have supernatural capabilities. And she went in a trance, and she wrote down latitudes and longitudes, and we sent our satellite over that latitude and longitude, and there was the plane."
Via McClatchy