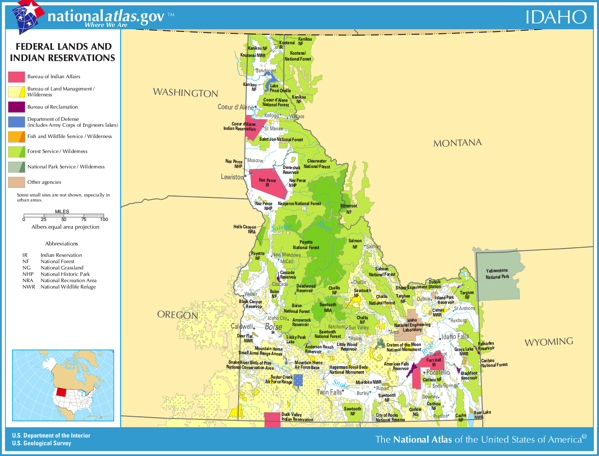 A Utah congressman's abrupt reversal on a proposal to sell 3.3 million acres of public land across the West is significant, and may be part of a shift in the Republican Party's thinking on federal land ownership, conservation groups say.

U.S. Rep. Jason Chaffetz tweeted Wednesday evening that he was withdrawing the legislation, following outcries from hunters, anglers and other public lands advocates.

"…groups I support and care about fear it sends the wrong message," Chaffetz wrote in the tweet, adding that he was a "proud gun-owner, hunter and love our public lands."

"This is the first time I can recall that anyone floated something out there and then backed down," said Jonathan Oppenheimer, the Idaho Conservation League's government relations director. "Maybe the message is getting through to some of these politicians that it's a deeply unpopular idea. There's simply not a groundswell of support for these lands being sold or turned over to states."

About 60 percent of Idaho is owned by the federal government. And for some rural residents, the idea of a state takeover of national forests and grazing lands has enduring appeal.

Local governments often say states would be better land managers, more attuned to nearby residents' concerns and more receptive to logging, grazing and other activities that could help increase the tax base in struggling rural communities.

In 2013, the Idaho Legislature passed a resolution demanding that the federal government "immediately transfer title to all public lands" within Idaho to the state government. An interim committee was formed to identify a process for management and transfer of the lands.

When state Attorney General Lawrence Wasden pointed out legal problems with the approach, committee members hired the chief legal counsel from the Bush administration's Interior Department for a second opinion.
Via Spokesman Review