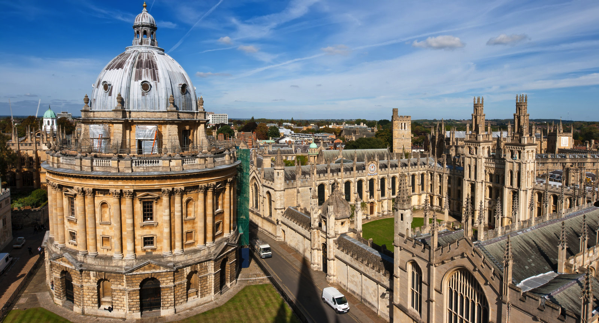 The university's first MOOC will focus on government's role in economic development.
While the idea of free online learning has started to catch on in the United States — the New York Times declared 2012 "the year of the MOOC" — Oxford has held out on such programs until now. Appropriately enough, this particular course is a perfect fit for promoting accessibility in places of higher education: it will be taught by Oxford Economics and Public Policy professor Sir Paul Collier, and will "examine the vital role that governments play in boosting economic development," according to a statement from the university.

"The School's mission is to improve government around the world through research and education, and this requires better educated public officials, teachers, entrepreneurs, journalists and citizens," Professor Ngaire Woods, the Dean of Oxford's Blavatnik School of Government said. "We see this first massive open online course as an effective way to expand access to knowledge beyond the classrooms of Oxford, and to help people understand how their community and country can flourish wherever they are in the world."

Enrollment is open now through edX's platform and students can expect to spend about two to three hours per week on the six-week course. The materials will also be available to view after the course closes.