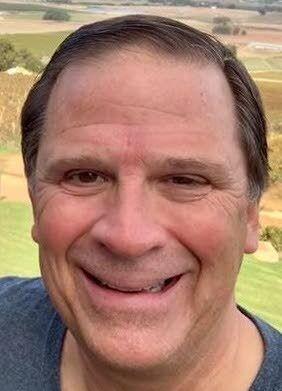 My Op-Ed on school choice ran in today's Moscow-Pullman Daily News. 
A constitutional funding mechanism is now available for all states: the Arizona model.
Bottom line: money should follow the child not the system.
---
The Democrats and the teachers' unions have been busy doing damage control. Because the US birth rate has been falling since 1950, there are simply not as many students today. Since unions represent teachers' interests, not those of students, parents, or taxpayers, how can unions keep their dues increasing with fewer teachers needed?
Take Moscow for example. According to the US Census Bureau, the population of Moscow has increased from 18,519 in 1990 to 30,204 in 2022 (up 63%). Meanwhile, according to the Idaho State Department of Education, MSD enrollment peaked in 1991 at 2,602 students, and including Moscow Charter has fallen to 2,139 last year (down 18%). If students were the standardized widgets produced in government school factories, today's widgets are fewer and poorer quality — if not defective. And yet, inflation-adjusted management salaries and benefits have increased all the same. MSD/Charter still spent $15,032 per student in 2021.
During a Virginia governor candidate debate, Republican Glenn Youngkin said, "I believe parents should be in charge of their kids' education." Democrat Terry McAuliff countered, "I don't think parents should be telling schools what they should teach."
With that statement, McAuliff ignited parents across the country to rein in their school boards, elect people who respect the parents' choices, pull their kids out of the government schools, or come up with alternative school funding mechanisms.
Democrats are rightly panicking. A new poll commissioned by the American Federation of Teachers (AFT) found that likely voters blame Democrats more for politicizing education and now trust Republicans more when it comes to education. That's a seismic shift considering Democrats have dominated in education in the polls for over 20 years.
These AFT poll results are confirmed by a recent Gallup poll that said only 28% of Americans have a great deal or quite a lot of confidence in government schools. Census Bureau data shows homeschooling among black households jumped sixfold, from 3% in spring 2020 to 18% in spring 2021. Relatively equal proportions of white, black, and Hispanic households now homeschool their children.
Right on cue, the Daily News ran an article that Reclaim Idaho's Quality Education Act initiative will be on the Idaho November ballot. This initiative proposes raising Idaho's corporate income tax rate from 6% to 8% and creating a new 10.925% income tax bracket for individuals with over $250,000 taxable income ($500,000 for joint filers).
By targeting this tax at evil corporations and the rich, uber-liberal Reclaim Idaho tries to make it more passable in red state Idaho. Why do I say uber-liberal? Because Reclaim Idaho's largest donation is from Massachusetts' self-described "progressive" Movement Voter PAC. Movement even lists Reclaim Idaho as its go-to group for Idaho.
Reclaim Idaho claims that only 1% of Idahoans will be impacted by this tax increase. They conveniently ignore the fact that corporations would pass that 2% tax along to their customers through increased prices. And the assurance that the tax would only affect C-Corps and not LLCs, S-Corps, or sole proprietorships is shortsighted too: any mom-and-pop store you know that purchases their goods upstream from an Idaho corporation would also pass that 2% increase along to you.
Reclaim also says that "moneys from the fund shall not be used to pay the salaries of, or otherwise compensate, superintendents, principals, or other administrators" – as if the district's money were not fungible.
The matter-of-fact solution would be to follow Arizona's lead in funding students not systems. Arizona's Empowerment Scholarship Account (ESA) funds $6,500 per year per child (90% of base-level support) for private school, homeschool, micro-school, co-op, tutoring, or any other educational services per parents' choices for meeting the needs of their children. The Arizona Court of Appeals ruled ESAs are neutral toward religion and are therefore constitutional.
For decades this has been my preferred mechanism for funding student education. Parents have the responsibility to raise their children, and this includes ensuring the most suitable educational method for them. The way to a better culture is through educating our children well, and that has become impossible in our over politicized systems that have been monetized to death.
If you are interested, you can read up on the details of ESA at https://www.azed.gov/esa