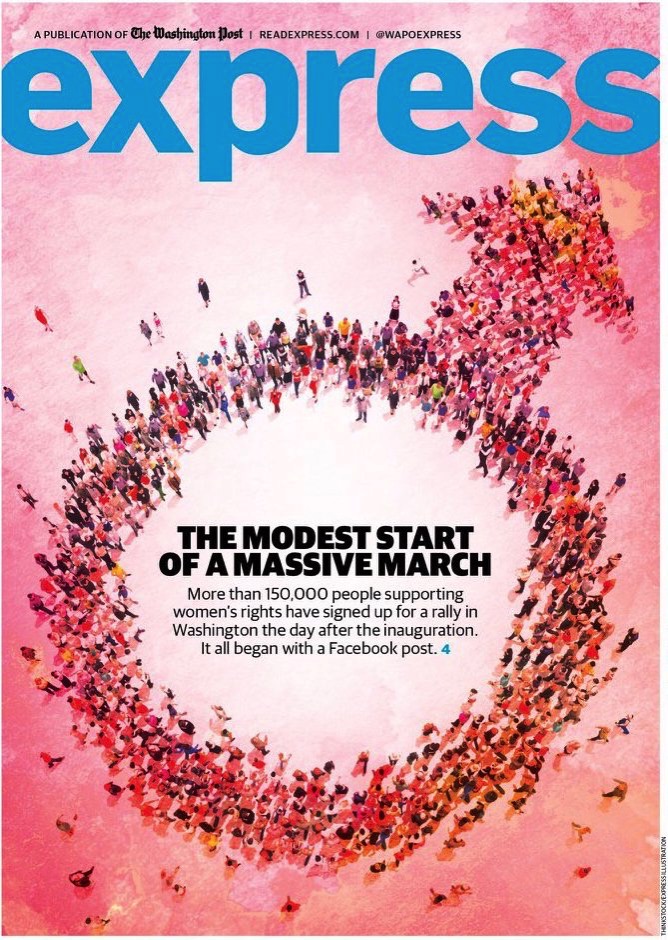 The Washington Post Express caught all sorts of grief Thursday morning after it mistakenly used the male symbol in artwork accompanying its cover story about the Women's March on Washington.

Here's how the original cover artwork looked:

…

The Express' headline read, "The modest start of a massive march." The subhead read, "More than 150,000 people supporting women's rights have signed up for a rally in Washington the day after the inauguration. It all began with a Facebook post."

Though the story itself may prove interesting, the details of the report got lost in the fact that the Express' artwork used the wrong gender symbol, despite the amount of work that apparently went into creating that artwork.

The Express, which is the Post's free daily newspaper, issued a correction later Thursday morning.

"We made a mistake on our cover this morning and we're very embarrassed. We erroneously used a male symbol instead of a female symbol," they said.
Via the Washington Examiner