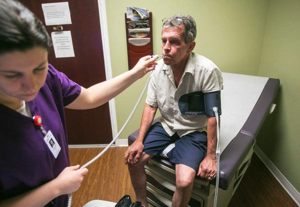 Healthcare spending increased by $3.2 trillion in the US in 2015. Obamacare is responsible for the growth in health care spending.
"You get more of what you subsidize."
Public and private spending for U.S. health care increased to $3.2 trillion in 2015 or nearly $10,000 per person, according to a government report released Friday.

The 5.8 percent spending increase last year is up from a 5.3-percent hike in 2014. Both increases followed five straight years of historically slower growth from 2009 to 2013. 

Credit the Affordable Care Act for the faster health care spending growth the last two years.

President Barack Obama's signature health law expanded enrollment in individual marketplace insurance and in Medicaid, the joint state/federal health plan for low-income Americans.

The controversial health law is now facing possible repeal by the GOP-led Congress and President-elect Donald Trump. Trump has chosen as his Health and Human Services secretary Rep. Tom Price, R-Ga., an outspoken critic of Obamacare who has written his own legislation to replace it.

Nearly 91 percent of the U.S. population had some form of health insurance coverage in 2015 compared to 86 percent in 2013, mainly because of the Affordable Care Act.

 
Via McClatchy