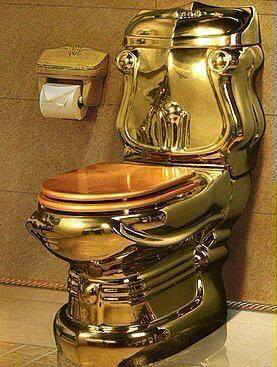 I think that they are installing the gold-plated toilets that Trump has on his private jet. 
Seriously, $200k for a public toilet!
The City Council should pay for this out of their own pockets instead of the tax-payers. 
The restroom project in downtown Moscow, with a price tag of nearly $200,000, will begin today. Moscow will take the first steps in installing water service from Jackson Street, as a contractor will prepare the site and the city will begin earthwork.

The facility will be on the north end of the Jackson Street parking lot, near Fourth Street. The restroom will be directly west of Friendship Square.

Parking in the northernmost bay, which aligns with Fourth Street, will be closed beginning today.

When the City Council approved the bid Oct. 3, Councilman John Weber cast the only dissenting vote although several members had questioned the cost. The city set aside $197,250 for the project, but costs could run upwards of more than $233,000.

Moscow projects the restrooms will be completed by early May.