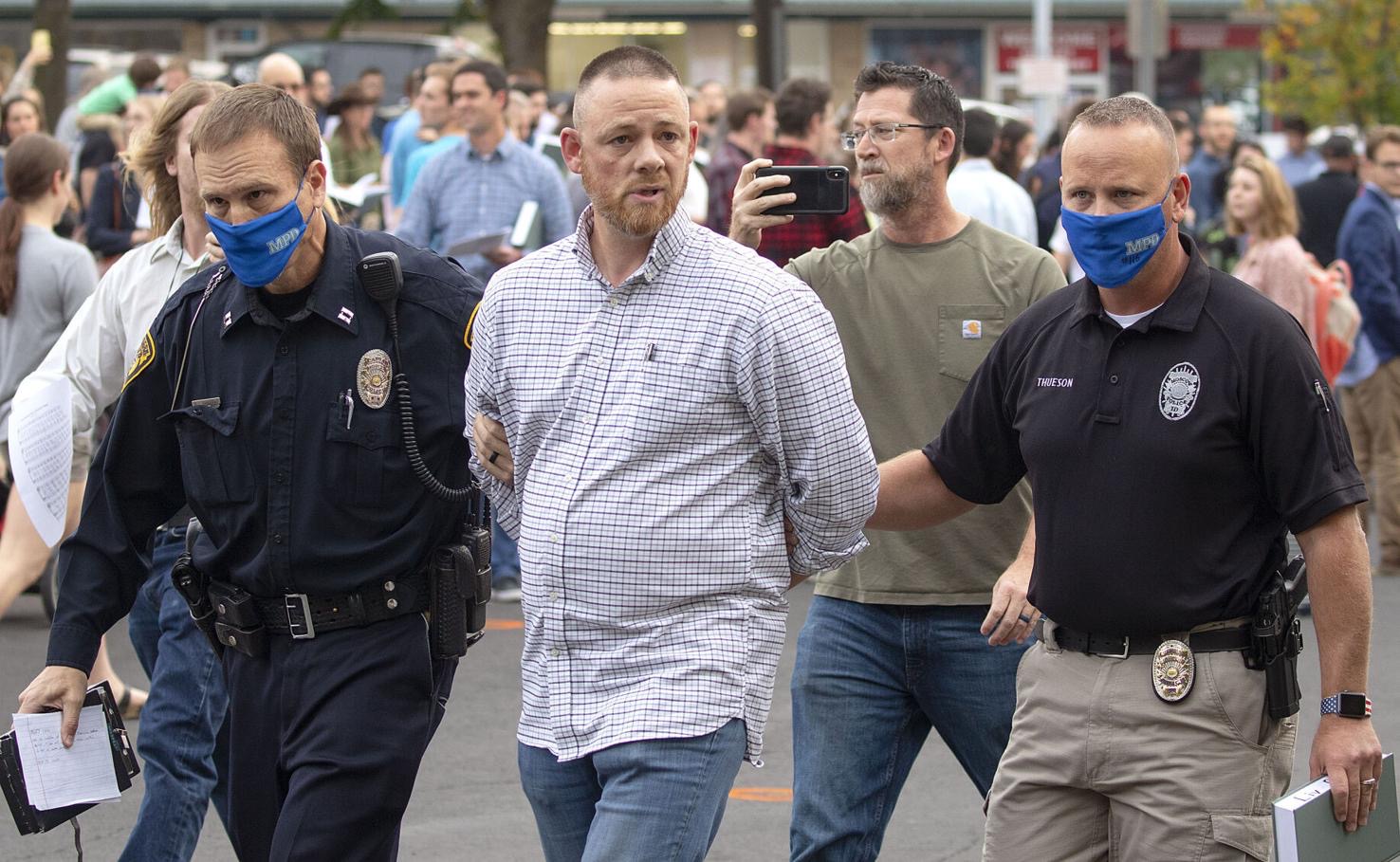 The first one is settled. 
The second is in the wings. 
City announces $300,000 payment with people who were arrested during Christ Church event in September 2020

Three people who sued the city of Moscow for allegedly violating their First Amendment rights during a 2020 religious gathering will be paid a total of $300,000 to settle their civil lawsuit, the city announced Friday.
Nope, no allegedly about it. The city did violate their 1st Amendment Rights. The US District Judge agreed that they did. 
Gabriel Rench and Sean and Rachel Bohnet had sued the city over an incident in September 2020, when they were part of a Christ Church event at the Moscow City Hall parking lot. The "psalm sing" was intended to be a protest of the city's mandate for masks and social distancing during the COVID-19 pandemic.

Moscow police cited Rench, the Bohnets and two others for suspicion of violating the city's public health emergency order. In addition to the citations, Rench was arrested but not charged with allegedly refusing to identify himself to police and the Bohnets were arrested for suspicion of resisting or obstructing officers after allegedly refusing to identify themselves.

The city dismissed the charges in January 2021 because the public health order, while intended to apply to all people in the city, did not specifically say it applied to speech, press, assembly and/or religious activity protected by the Idaho and U.S. constitutions.
So the city violated their First Amendment rights. 
Rench and the Bohnets filed their civil lawsuit against Moscow in U.S. District Court for the District of Idaho in March 2021.

This past February, U.S. District Judge Morrison England Jr. denied Moscow's motion for summary judgment and ordered the city to reach a settlement out of court with Rench and the Bohnets.
No allegedly about it.
The city announced the settlement in a news release distributed Friday afternoon. The settlement was reached by the city and its liability insurance provider, Idaho Counties Risk Management Program.
When will ICRMP drop Moscow the way they have dropped other Idaho locales? 
According to the news release, "ICRMP determined that a financial settlement in the case was the best course of action to dispose of the suit and avoid a protracted litigation proceeding. Under the terms of the settlement agreement, ICRMP will pay a total settlement amount of $300,000 and all claims against the City and the named City employees will be dismissed with prejudice along with a release of all liability."

The news release ended with this sentence: "This settlement provides closure of a matter related to the unprecedented COVID-19 pandemic and the City's efforts to protect the public during an exceptionally trying time."

Rench was a Republican candidate for the Latah County Commission at the time of the "psalm sing" event. He appeared on Fox News' "The Ingraham Angle" the day after the incident.
https://dnews.com/local/moscow-settles-with-three-psalm-sing-protesters/article_5e926586-22b6-11ee-98cf-8f19dae0fa83.html