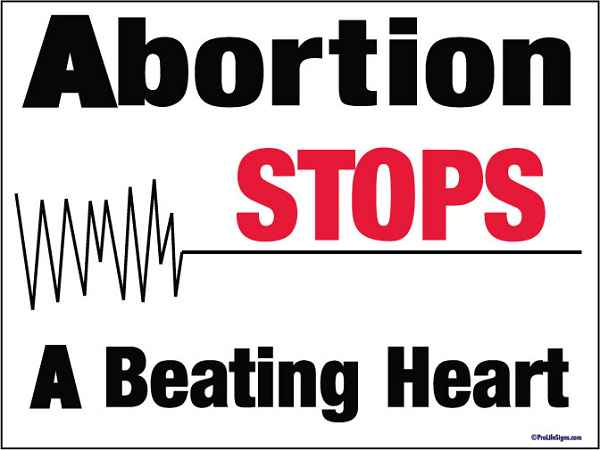 The lower parking lot of Moscow's Logos School was a joyous mass of humanity Saturday afternoon, as about 100 people gathered to march against what they consider to be one of society's great evils – abortion.

"Abortion wounds women."

"Abortion stops a beating heart."

"Protect, don't kill."

Hand-lettered signs peppered the crowd, which consisted not only of men, women, teens and preteens, but numerous infants and toddlers, bundled in snowsuits and smiling into the brilliant sunlight.

Catherine Niehenke, 12, stood with her family over a wagon full of young ones and with a sign of her own.

"Pro-women, Pro-life," it read.

"Everyone's life matters no matter how young or small they are," she said. "If you really believe in protecting women's bodies, you should believe in stopping abortion."

Rebekah Shelton, a 20-year-old sophomore at New Saint Andrews College, said as a Christian the abortion issue is an important one to her, and although the heartbeat of a fetus starts at 12 days, she believes life starts at conception.

"It's really important to take a stand with community, whether Christian or not, to make ourselves known. There are people supporting pro-life and protecting the little ones," she said.

Once the majority of the crowd had gathered, Linda Geidl, president of the Moscow chapter of Right to Life, took to her megaphone and addressed it, explaining the importance of obeying all laws and not responding negatively to unfavorable responses to the message.

"I just really, really thank you for taking a stand for our smallest and most innocent members of our society. It takes a lot of courage," she said. "We look forward to when we don't have to meet this way."

George Canney, a Catholic deacon from St. Maries, carried a red and black lettered sign reading "Roe v. Wade: Culture of Death."

"We're pro-life, we're pro-women," he said.

Canney said the group advocated for a number of causes.

"Not only for the unborn but against euthanasia, against capital punishment. All life is precious, we don't own it," he said. "It's a gift."

Before embarking on their trek to Friendship Square, the group bowed their heads in prayer, for those who died as a result of legalized abortion, abortion rights advocates and those who suffer the damaging effects of having an abortion.