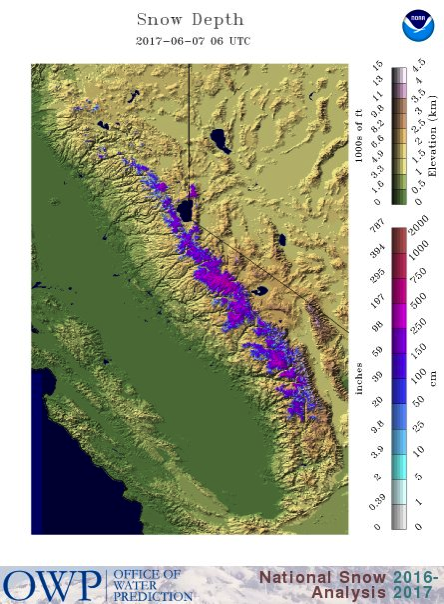 Mammoth Mountain is not the only ski area in California that will remain open this summer. Squaw Valley ski resort says it too will be open all summer. And the Tahoe Glacier is Making a Comeback.
And if the snowpack "exceeds" previous records, wouldn't that mean we're talking about record snowfall?
CLOSE It's an endless winter in the West. Snow from the barrage of storms that pounded the western mountains over the winter is still on the ground. Many mountains in the Rockies, Sierra and Cascades are packed with at least 8 feet of snow, the National Weather Service said, creating a dream summer for skiers and snowboarders.