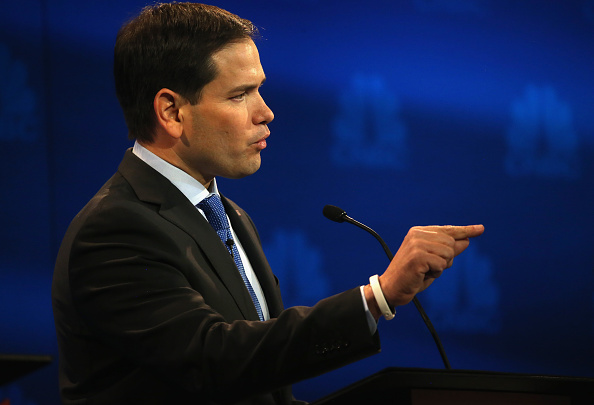 From Chicks on the Right: 
 

In the wake of Fidel Castro's death, President Obama released the following statement:

Obama seems to have forgotten what a heinously evil man Fidel Castro actually was. Because of course he did. Marco Rubio didn't forget though, and SLAMMED our weak president with the following retort:

 

BOOM! That's how it's done.

He later went on to say on FOX & Friends Weekend "If you send a representative of the Obama Administration and the U.S. government to that funeral you are sending someone to the funeral of a man who ordered the execution of Americans."

I know not everyone is a huge fan of Rubio's, but you have to hand it to the man. I am so tired of weak politicians saying whatever they need to say to get ahead. Rubio said what we were all thinking, and didn't let smooth-talking Barry get himself out of this without ruffling any feathers. Absolutely pathetic.