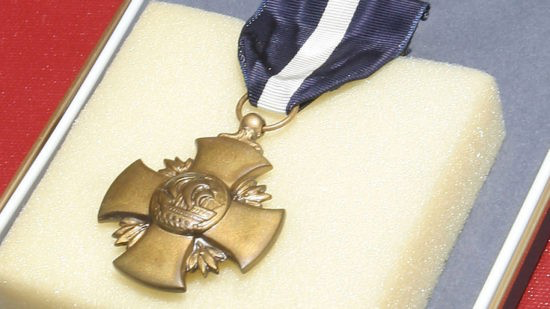 Navy Secretary Ray Mabus plans to rename the Navy Cross to the Navy Plus award, Duffel Blog has learned.

The change for the nation's second highest award for military valor comes just before the popular service secretary leaves office next year.

Mabus said that the cross, a Christian symbol, could marginalize recipients from other religions. The "plus" sign is more appropriate for today's Navy, he said, since it is emotionally and morally impotent "just like our brave Sailors and Marines."

In recent years, Mabus has been touted as an innovator in the field of changing traditions that nobody had a problem with in the first place. His widely popular reforms have been noted for their diligent analysis of inputs from absolutely nobody across the Navy and Marine Corps.

The Navy first experimented with multiple other designs for the medal, before settling on a simple renaming.

"Our first idea of Buddha holding a Crescent Moon flanked by the two minor Norse deities Bragi and Heimdallr was really inclusive," said Vice Adm. Michael Shards, the Navy's chief medal redesigner. "But everybody loves a plus sign. It's like when your teacher gives you an 'A-plus,' it's so much better than a stinky 'A.'"

Since the announcement, a small sect of plus sign worshipers in Scandinavia have filed a suit against the Navy for misappropriating their religion.
Via The Duffel Blog