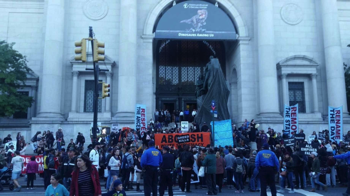 Roosevelt is on Mount Rushmore.
Washington and Jefferson are in their sights.
And as soon as it becomes general knowledge that Lincoln was a racist, then Mount Rushmore will be destroyed.
Such is the Taliban of the left.
The violence in Charlottesville has renewed efforts by the Left to tear down all Confederate monuments. The alt-right rally that took place over the weekend was premised on opposing the removal of a Robert E. Lee statue in the Virginia town.
Social justice warriors are never satisfied. If you give them an inch, they'll take a mile. After demanding that southern states take down statues of Confederate figures, the activist Left is now targeting an iconic American president featured on Mount Rushmore.