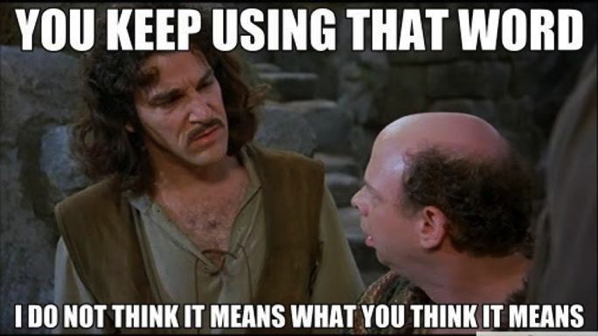 Do you identify as an anarcho-capitalist? Are you skeptical of safe spaces, or the excesses of social justice activism? Have you ever muttered "Make America Great Again," perhaps in your sleep?

Well, you're probably a Nazi who's trying to recruit others into your secret fascist cabal.

That's according to flyers that appeared all over the University of Kansas's campus. The flyers warn students that neo-Nazis are among them, using coded language, according to Campus Reform.

"Recently, there has been a disturbing presence of neo-nazi and hate group recruitment taking place on the University of Kansas's campus," the flyer reads. "Given the violent and dangerous nature of groups such as this, it is imperative that we do not allow their presence to become normative."

The flyer warns that the violent, dangerous neo-nazis who live among them use coded language like, "alt right, anarcho-capitalist, men's rights activist, and Make America Great Again."

Furthermore, "opponents of safe-spaces, inclusivity, social justice, intersectional activism, and multiculturalism are opponents of liberty and equality for all people," according to the flyer.

Such hateful rhetoric, when encountered, should be reported the university, according to the flyer:

"If you see postings regarding the alt-right, anarcho-capitalists, white nationalists, or any other hate group, photograph the post for documentation and remove it immediately."

In addition to endorsing the censorship of certain non-liberal viewpoints, the flyer also asks students to contact their Congressmen and urge them to vote against the confirmation of President Trump's Cabinet picks. It concludes with a warning that those who remain neutral will be considered allies of the oppressors.

It's not entirely clear who posted the flyers, but Campus Reform did some additional reporting, and many members of campus believe the School of Social Welfare was behind it.