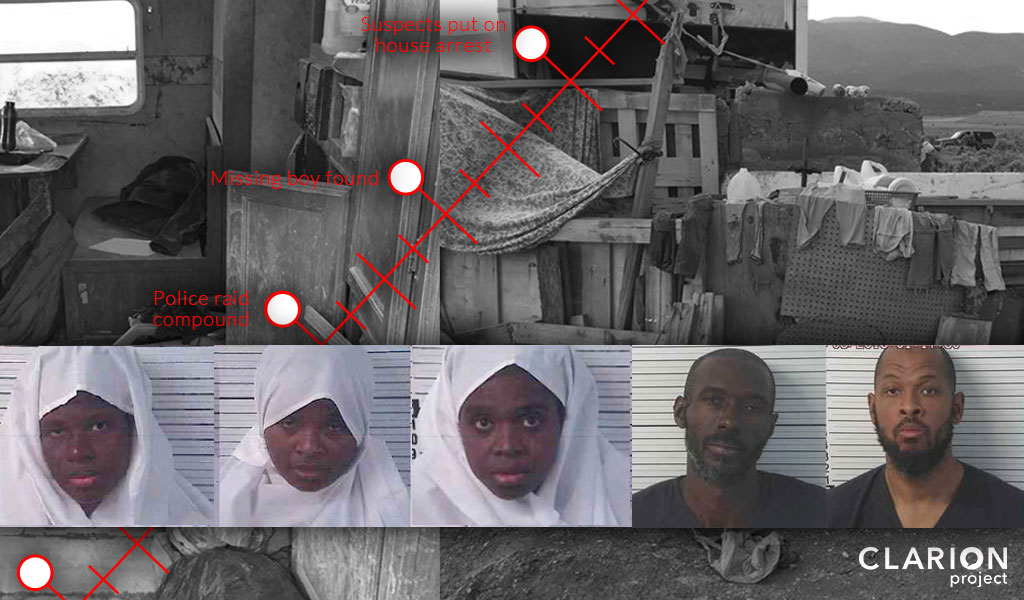 Not much about this story in the news. Likely because it goes against the MSM narrative.
A judge ruled that the arrested leader of the New Mexico jihadi cult was not fit to stand trial and ordered her hospitalized instead.

U.S. District Court Judge William Johnson found that Jany Leveille, who was arrested in August 2018 at the cult's compound along with the four other adults present, suffers from a "mental disease or defect" making her unable to understand the charges she faces or the court proceedings and thus incapable of assisting in her own defense.

Leveille, an illegal immigrant from Haiti, faces firearms and conspiracy charges as well as possible terrorism charges. Other defendants include Siraj Ibn Wahhaj, son of well-known radical preacher Siraj Wahhaj, Sr., two of his sisters — Hujrah Wahhaj and Subhannah Wahhaj — and Lucas Morton.

Based on evidence found at their compound in New Mexico (on land which they illegally occupied between December 2017 and August 2018) as well as testimony by some of the older of the 11 starving children whom local police rescued from the compound, federal prosecutors say the group had "a common plan to prepare for violent attacks on government, military, educational and financial institutions."

The teenage children said they were being given military training to carry out jihadi school shootings, among other attacks.
https://clarionproject.org/judge-rules-leader-of-new-mexico-jihadi-cult-not-fit-to-stand-trial/