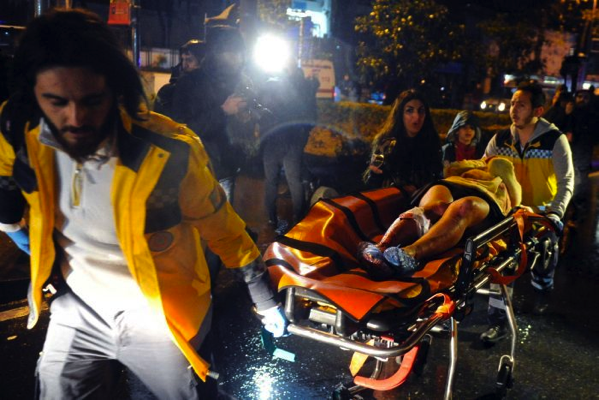 Via CNN: 
ISIS has claimed responsibility for the deadly New Year's attack at an upscale Istanbul nightclub that left 39 people dead.

The terror group offered no further clues about the identity of the attacker, and authorities in Turkey continue their search for the suspect.

ISIS' claim — made in a statement posted to Twitter — cannot independently be verified by CNN.

"In continuation of the blessed operations which ISIS carries out against Turkey, a soldier of the brave caliphate attacked one of the most popular nightclubs while Christians were celebrating their holiday," the statement reads.

Eight people have been detained by police and are being questioned in connection with the attack, according to Anadolu, Turkey's state-run news agency, as well as state broadcaster TRT.