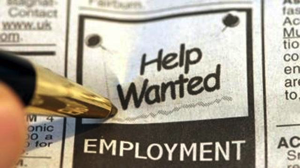 Idaho's unemployment rate in July slightly bumped up from last month to 3.8 percent.

The Idaho Department of Labor in a news release Friday says continued demand for workers and an increase in people looking for work caused the rate to move from the previous 3.7 percent. The last time state's unemployment increased was in April 2015.

However, Idaho has regained its status as number one in the nation for job growth in July with nearly 23,000 more jobs.

Total employment for Idaho grew by more than 1,000 to 781,000.

State officials say the number of unemployed Idaho residents increased by 500.

The agency says the state's labor force is 64.1 percent, unchanged from last month. That's the percentage of people 16 and older with jobs or looking for work.