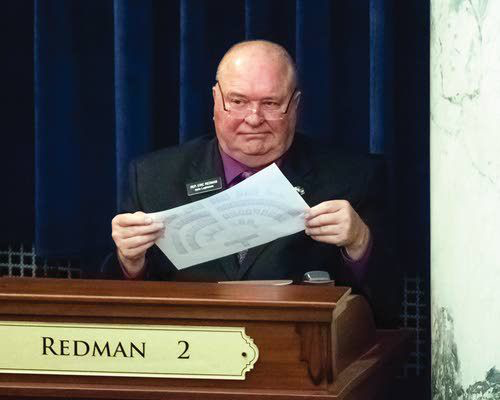 Republican lawmakers in Idaho again are pushing legislation designed to prevent state courts or government agencies from making decisions based on Islamic religious law or other foreign legal codes.

The bill was introduced Wednesday in a House committee a year after a similar proposal made it to the House floor but died. There are no known cases in which an Idaho judge has based a ruling on Shariah law.

Fears over Islamic religious law and Muslim immigration have been growing in Idaho and reinforced inside the deeply conservative Statehouse with President Donald Trump's order temporarily banning immigration from seven Muslim-majority nations.

Boise, the capital, is one of a handful of smaller U.S. cities that has accepted outsized numbers of Syrian refugees, at 108. Most refugees settle there or in Twin Falls, whose refugee resettlement center critics have argued should be shut down. No Syrians have resettled in that city.

The new legislation doesn't mention a specific religion or country. It says courts, administrative agencies or state tribunals can't base rulings on any foreign law or legal system that would not grant the parties the same rights guaranteed by state and U.S. constitutions.

But its sponsor acknowledges that the measure stems from concerns over Shariah law.

"State legislators have a role to play in protecting constitutional rights and American values of liberty and freedom," Rep. Eric Redman said.

Nine states – Alabama, Arizona, Louisiana, Kansas, Mississippi, North Carolina, Oklahoma, South Dakota and Tennessee – have enacted legislation on the application of foreign or religious laws in state courts, according to the National Conference on State Legislatures. Nine others have introduced such measures during legislative sessions this year, including nearby Montana and Oregon.
Via LMT