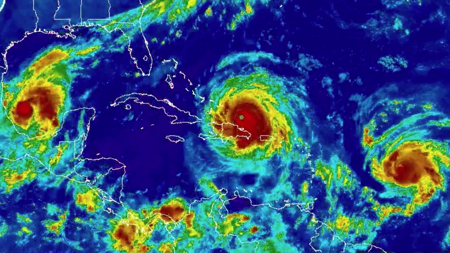 For the first time in modern history, three hurricanes in the Atlantic are lined up in the most dangerous of ways, according to Eric Blake, a hurricane specialist at the National Hurricane Center.
https://twitter.com/EricBlake12/status/905825921243938817
There's just one problem: this year looks a whole lot like 2010.
Why don't these people do their homework before they spout off things like this?
While the appearance of three storms in the Atlantic Basin may seem unusual, it actually closely resembles a pattern last seen during 2010's hurricane season. In September of 2017, meteorologists and coastal residents have their eyes on three hurricanes in Irma, Katia, and Jose.