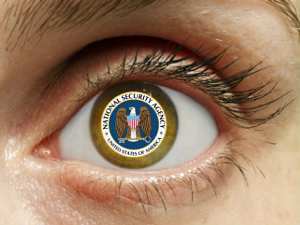 That should read: National Surveillance Agency. Via Reason: 
With a name like the National Security Agency, America's chief intelligence outfit might at least attempt to promote American security online. At the veryleast, one would hope its activities don't actively undermine U.S. cybersecurity. But—bad news—a recent leak of the agency's digital spy tools by a myterious group called the Shadow Brokers shows how the agency prioritizes online surveillance over online security.

For years, there have been rumors that the NSA was stockpiling a secret cache of powerful computer bugs to exploit for cyber-snooping. Recent revelations by the Shadow Brokers appear to confirm these allegations. On August 13, the group published a number of "cyber weapons" that it claims were used by an NSA-linked hacking outfit known as the Equation Group. The dumped information appears to be legitimate, and is dated from around 2013.