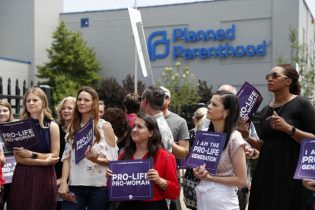 Babies continue to be murdered here…
A federal judge is blocking Missouri's eight week abortion ban from taking effect while a legal challenge plays out in court.

The judge ruled in favor Tuesday of the ALCU and Planned Parenthood, as they seek to overturn the law which was supposed to be implemented Wednesday.

The bill, which was signed by Missouri Gov. Mike Parson in May, outlaws abortion after 8 weeks, even in cases of rape or incest, but it does include an exception for medical emergencies.

Similar laws have been struck down in North Dakota and Iowa. The state's attorneys are reportedly planning to appeal Tuesday's decision.
https://www.oann.com/federal-judge-blocks-8-week-abortion-ban-from-taking-effect-in-missouri/