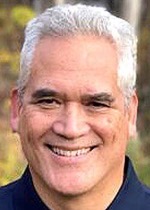 PULLMAN — Freshman and total enrollment at Washington State University declined for a second straight year this fall, mirroring a trend that's affecting higher education institutions nationwide.

Saichi Oba, vice provost of enrollment management, discussed the fall numbers with the WSU Board of Regents during a work session at Pullman on Thursday morning.

After setting a combined enrollment record of 31,607 in 2019, total enrollment at all WSU campuses dipped slightly last year, to 31,159. It fell another 4.2 percent this fall, to 29,843.

Oba noted that a total of 4,007 freshmen enrolled at the university this fall. That's a decline of 4.4 percent, or 184 students, from last year.

Total enrollment at the Pullman campus this year was 19,114, including 3,305 incoming freshmen. That's a decline of 3.9 percent and 5.7 percent, respectively. However, the dip in freshman enrollment was offset by an 8.2 percent increase in transfer students and 19.5 percent increase in graduate enrollment.
https://lmtribune.com/northwest/enrollment-at-wsu-takes-another-dip/article_b26d683f-ec4e-5666-97a3-d97bf7f37935.html