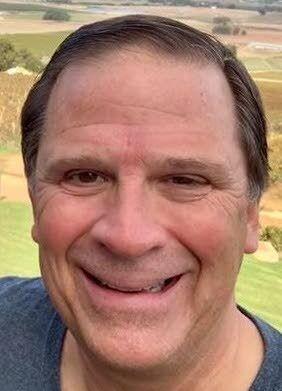 Today's editorial concerns the media's twisted take on the docudrama "Sound of Freedom" which shows one man's real life battle against child sex trafficking. 
And why does the Democrat's media hate the topic so much? 
---
News and social media platforms are abuzz about the release of the movie "Sound of Freedom." My curiosity piqued, I decided to see for myself what this movie was all about.
"Sound of Freedom" is deeply disturbing with a raw portrayal of innocent children being abducted, sold into sexual slavery, and forcibly transported to Columbia. It skillfully navigates the dark corridors of human atrocity yet emerges with a potent message of hope at its conclusion.
It tells the backstory of Tim Ballard, founder of Operation Underground Railroad (O.U.R.). Ballard had an impressive career in law enforcement and national security, spending a decade at the CIA specializing in counterterrorism before dedicating another decade as a Special Agent for the Department of Homeland Security (DHS). During his tenure, he worked on the Internet Crimes Against Children Task Force (ICACTF) and the US Child Sex Tourism Jump Team, being involved in numerous investigations into child trafficking. His illustrious career formed the backbone of O.U.R.
With a commendable career, Ballard's foray into the abyss of child trafficking came during his tenure with DHS. Working in the ICACTF, he was neck-deep in investigations against child trafficking, a grim reality that transcends borders.
Despite being a formidable force against child trafficking, Ballard was disheartened by jurisdictional limitations, often leaving countless cases outside the US's reach. That discontent led to his decision to walk away from DHS and establish O.U.R., an organization in collaboration with governments and law enforcement agencies worldwide that strives to combat child trafficking on an international scale.
Victims of trafficking endure unimaginable atrocities, stripped of their identities and often subjected to physical torment. Some are coerced into narcotic dependency, a grotesque strategy employed by captors to discourage escape attempts. It's a high-risk, violent operation, and attempting a rescue mission can be just as perilous.
Further strengthening his stand against this horrifying global issue, in 2012 Ballard penned "Slave Stealers: True Accounts of Slave Rescues Then and Now." The book includes the story of Gardy, a young Haitian boy who was kidnapped and sold into slavery. Ballard worked directly with Gardy's father, Guesno Mardy, in efforts to locate and rescue Gardy.
That experience had a significant impact on Ballard. He and his wife subsequently adopted two vulnerable children from Haiti. That background proved instrumental in the inception of O.U.R., an organization committed to liberating victims from the dark corners of human trafficking, subsequently ensuring their rehabilitation and pursuit of justice.
Interestingly, despite the film's gripping narrative and its stark exposure of this widespread social plague, progressive media outlets have not held back their disdain. Rolling Stone's condescending headline: "'Sound Of Freedom' Is a Superhero Movie for Dads With Brainworms" completely undermines the film's powerful message. The article criticizes Jim Caviezel, one of the film's leading actors, suggesting his unconventional beliefs somehow taint the film's authenticity.
Similarly, The Guardian's sudden shift in stance is baffling. From their 2018 investigative piece highlighting the rampant child trafficking in Colombia, they swiftly switched gears with an article last week that labeled "Sound of Freedom" as "The QAnon-adjacent thriller seducing America." The Washington Post, Media Matters, and Jezebel also connected the movie to QAnon.
These are the same media outlets that praised Netflix's "Cuties," a film that sexualized underage girls. Furthermore, it's not just the media who are dismissive of child trafficking. The Biden Administration's cancellation of "Operation Talon" (a targeted effort against convicted sex criminals) and the recent blockage of a California Assembly Committee bill aimed at making child trafficking a "serious felony" are prime examples of this dismissive attitude.
If Democrats didn't have double standards, they wouldn't have any standards at all. When the Trump administration lost track of 1,475 "unaccompanied alien children" (UAC) in 2018, the press was outraged. To date, Biden has lost track of 85,000 UAC, and the Democrats and their media remain mute.
From bipartisan support to being relegated as a controversial right-wing agenda, it's alarming to see the erosion of a cause as pressing as child trafficking. The circle closes with the disheartening realization that the fight against child trafficking, despite the horrors it encapsulates, has become a political football tossed about in the realm of party politics.