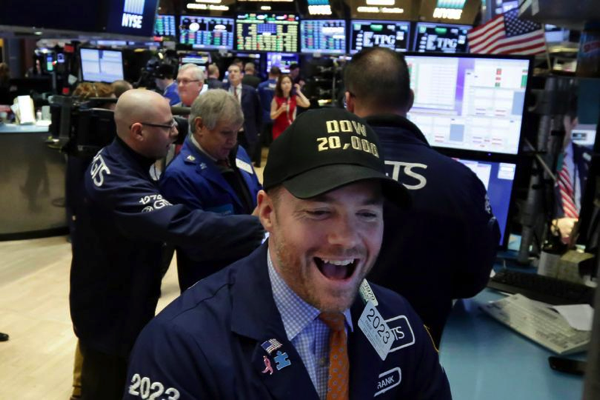 The Dow Jones industrial average reached 20,000 points for the first time in history Wednesday as the stock market extended its rally in response to the election of President Donald Trump and prospects for higher corporate profits.

The famed average of 30 blue-chip stocks stood at 20,027 points in early trading, up 114 on the day.

The Standard & Poor's 500 index and the Nasdaq composite – broader gauges of the market – also were trading at or near record highs.