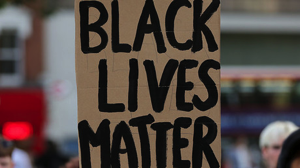 A federal judge closed a hearing over Seattle police reform by declaring from the bench that "black lives matter," provoking audible reactions from the courtroom.
The pronouncement occurred when US District Judge James Robart, a George W. Bush appointee, was presiding over a settlement hearing on Monday, following Justice Department allegations of excessive force and biased policing in the Seattle Police Department. Robart was checking up on mandated reforms.

The federal judge invited the city to draft its own reform policies and said they should include putting a civilian in charge of police oversight, shutting down a police-led disciplinary board, and creating an Office of Inspector General to analyze police issues.

The mayor's office said it will propose such reforms by Labor Day.

Kevin Stucky, who recently became president of the Seattle Police Officers' Guild (SPOG), said the union is prepared to sit down with the city and reach a deal

"The judge has given us our marching order," Stuckey told The Seattle Times.

The settlement stems from the Justice Department's determination that the Seattle Police Department used excessive force and demonstrated patterns of biased policing. The DOJ called for major changes that would directly affect police union membership by streamlining appeals of officer discipline and internal investigations conducted by civilians, rather than sworn officers.

Judge Robart said at the hearing that the police department had adopted sweeping changes and had become a national model for de-escalation tactics, and put in place successful crisis intervention techniques, use-of-force reviews and added training in bias-free policing. He added the department still needed strong leadership, and the work is not done.

Robart then ended the hearing, mentioning that nationally 41 percent of the shootings by police were of blacks, when they represented 20 percent of the population.

"Black lives matter," Judge Robart said, as an audible reaction rose in the courtroom, according to The Seattle Times.

Robart also said the recent shooting of police officers, including in Dallas, Baton Rouge, reflected the importance of the work being done to heal police and community relations.
Via RT