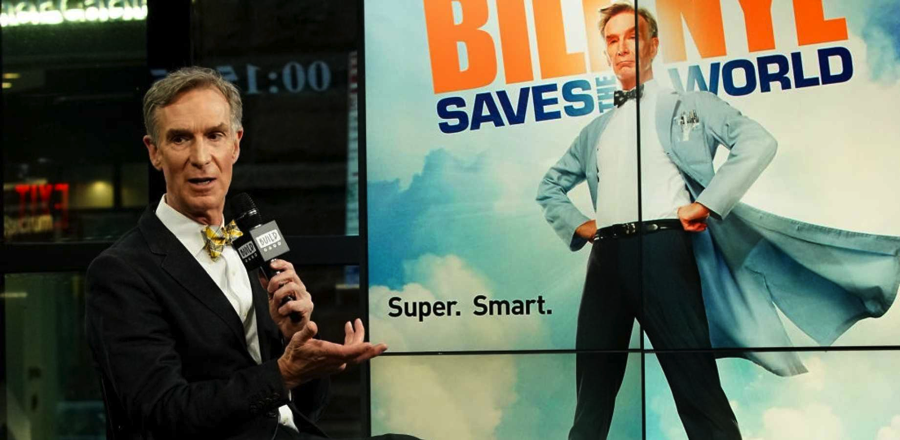 Bill Nye, the non-science science guy is having to answer to real scientists. And they aren't letting him get away with his nonsense. 
Bill Nye "The Science Guy" just had the unasked for pleasure of meeting a whole lot of people who are actually in the field he has so long presented himself as an expert in. Under the hashtag #BillMeetScienceTwitter, Nye was flooded with thousands of tweets Friday from scientists around the globe who decided it was high time for Nye to start sharing the spotlight with people who are actually credentialed experts rather than former-child-entertainers-turned-hysterical-leftwing-activists.

Forbes picked up on Nye's epic deluge of tweets and did a little digging to find out what was motivating it. The first to use the hashtag was Dani Rabaiotti, who studies the effect of climate change on African wild dogs at University College London, and apparently "wrote a book on animal farts." Here is her original tweet introducing herself to Nye:  
@EntoLudwick @drmikeographer @biotweeps Hi @BillNye I'm Dani and I study the effect of climate change on African wild dogs, and wrote a book on animal farts #BillMeetScienceTwitter
Bill Nye + Neil deGrasse Tyson = scientists w BIG following… but do they really engage with public or do they just preach?
The hashtag movement caught on — big time. On Friday alone, Nye's Twitter account was flooded with what Forbes reports was "more than 3,400 tweets and introductions" from scientists introducing themselves in the likely vain hope that he would actually defer to them in future discussions on scientific topics. By Monday, mentions of the hashtag had topped 27,000. The Verge notes that some scientists who sent tweets did not intend them to be interpreted critically; however, the "frustration" driving the movement is evident.
Hi @BillNye, I'm Laura, a botanist researching carnivorous plants in Australia. They're really cool! ? #BillMeetScienceTwitter
Hi Bill, it's Amanda, next time someone asks you are teaching/learning evolution send them my way, it's what I do #BillMeetScienceTwitter
Hi @BillNye I'm Anne-I study how dust bunnies & bug microbes can help us solve our problems (disease to bland beer) #BillMeetScienceTwitter
And then a hysterical one: 
From breaking news and entertainment to sports and politics, get the full story with all the live commentary.