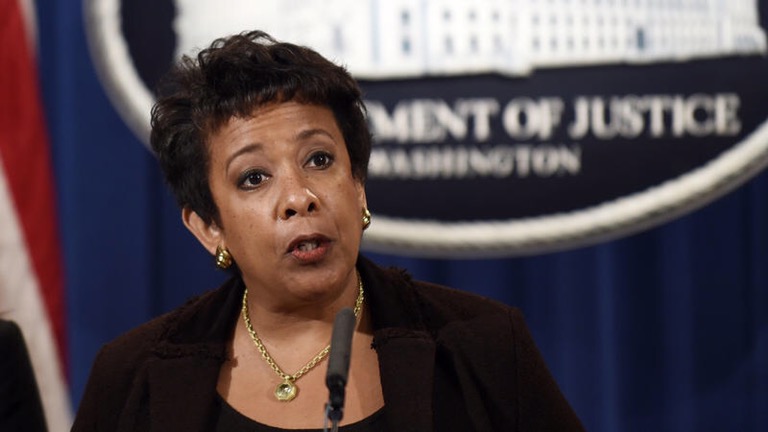 Attorney General Loretta Lynch is expressing regret that she sat down with Bill Clinton while his wife is under federal criminal investigation, a chance encounter she acknowledges "cast a shadow" on the public's perception of a case bound to influence the presidential campaign.

"I certainly wouldn't do it again," Lynch said of the meeting. For Hillary Clinton, the presumptive Democratic nominee, the episode raised the risk that voters will see her anew as half of a power couple that makes its own rules.

Lynch hastened to add that she intended to follow the recommendations of career prosecutors on whether to file criminal charges at the close of the investigation into Hillary Clinton's emails, indicating that she would accept whatever decision is presented to her.

The attorney general's remarks at a conference in Colorado were aimed at tamping down concerns that the investigation could be politically tainted or that Lynch, an Obama administration appointee, might overrule the findings of agents and prosecutors who have spent months looking into the possible mishandling of classified information on the private email server Clinton used as secretary of state.

Lynch said she understood that her private meeting with Clinton aboard her plane in Phoenix might be seen as compromising the neutrality of the investigation, even though she said the chat was largely social and her department's probe of Hillary Clinton was not discussed.

Asked what she was thinking in permitting the meeting to occur, Lynch said: "I completely get that question, and I think it is the question of the day."
Was that an answer?
The outcome of the investigation is likely to shape the presidential campaign, whether to Clinton's benefit if she emerges unscathed or to Republican rival Donald Trump's advantage in the event that she or anyone close to her winds up prosecuted.
I still think that Obama will pardon Hillary of any charges. See the next post…