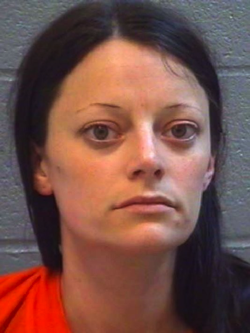 An Arizona woman was sentenced Thursday to a total of 28 years in prison for faking a cancer diagnosis to get the state to pay for her late-term abortion and for convictions in two other cases.

Chalice Renee Zeitner, of Phoenix, was convicted in April of fraud, theft and forgery charges in the case involving the late-term abortion.

A separate jury found her guilty of fraud and theft five weeks ago after authorities said she defrauded a charity for military veterans and the leader of a second charity in 2012. She also was convicted in May of aggravated drunken driving.

In the abortion case, Zeitner was accused of presenting falsified medical records to support her claim that she had cancer in her abdomen and lower spine and telling an obstetrician that her pregnancy put her life in danger.

The Arizona health care program in which Zeitner was enrolled covers the cost of abortions in limited circumstances, such as when a mother's life is endangered.

Investigators say the scheme was discovered a year after the April 2010 abortion when a doctor who performed a C-section during Zeitner's subsequent pregnancy found no signs of cancer. Another doctor who was listed on medical records as having treated Zeitner for cancer later said he never treated her.

Zeitner's lawyer told jurors that his client genuinely believed she had cancer and didn't set out to defraud anyone.

In the case involving the charities, Zeitner was accused of persuading one charity to buy $7,700 worth of tickets for a gala with the promise of returning the money and providing a portion of the event's proceeds.

But investigators say Zeitner canceled the event and instead spent the money on personal expenses.