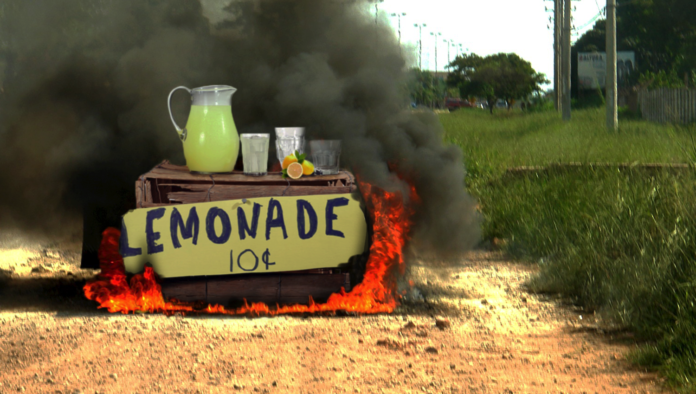 Via the Babylon Bee:
ATLANTA, GA—Emerging from hiding places behind trees and buildings, a large gang of Antifa protesters clad in all black roughed up local children Jordan and Casey Hughes, 7 and 10, respectively, and burned their roadside lemonade stand to the ground, sources confirmed Saturday.

"Filthy capitalists!" the mob reportedly yelled at the kids from behind black masks, scarves, sunglasses, and motorcycle helmets, adding that selling cups of lemonade to willing consumers for 10 cents each was directly causing the downfall of society and the enslavement of mankind.

"Down with fascism! Down with fascism!" the group chanted at the horrified youngsters.

At publishing time, one of the children had informed an Antifa thug that he was "going to get his dad," causing the group to disperse rapidly.
From the Babylon Bee. For Tom Hansen (who cannot tell the difference): this is satire. That means it's ridicule to expose Antifa's vices.