Another Republican bails because of Trump.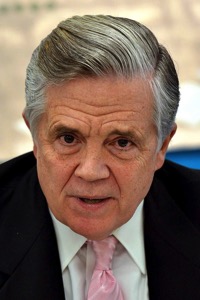 Charleston Mayor Danny Jones, who has been a Republican for 45 years and has been elected mayor four times as a Republican, has left the party.

Jones announced Friday that he has switched his party registration to "unaffiliated."

He pointed to multiple factors, specifically the social conservative bent of the West Virginia House of Delegates and the rise of Donald Trump as the party's presidential nominee.

"For the first time in my life, I cannot support the Republican nominee for president," Jones said, although he described himself as "not a Trump hater."

…

Jones said he had decided before his party switch to vote for Gary Johnson, the Libertarian Party candidate, for president.

 
Via the Charleston Gazette-Mail