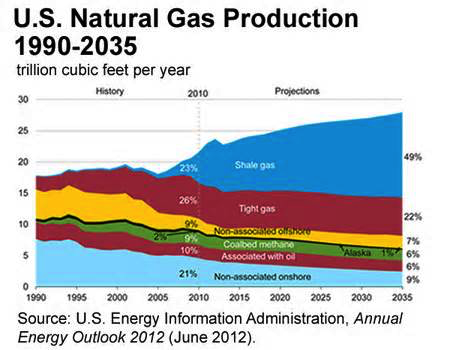 Via Bloomberg:
World energy ministers representing about two thirds of the global population tussled over how the world can achieve a cleaner energy future. The compromise answer: Natural gas, at least for now.

A consensus statement from G20 energy ministers meeting in Argentina cited the potential of natural gas "to expand significantly over the coming decades." Meanwhile, the group said that nations that "opt to enhance their renewable energy strategies" should boost investment and financing within that arena.

"Gas will play a vital role in every transition," as the world strives to meet targets for emissions cuts laid out in the 2016 Paris Agreement, Thorsten Herdan, Germany's Director General of Energy Policy, said in a panel as the meeting ended on Friday. A next step: renewable gases like hydrogen, he said.

The two-day meeting, held in snow-swept Bariloche, Argentina, was attended by key energy officials from a wide range of countries, including U.S. Energy Secretary Rick Perry.

The language in the consensus statement, which included mention of the Paris agreement, was the subject of several rounds of negotiations, with European Union nations and the U.S. trading at least four major proposals and counterproposals. Herdan conceded the wording was fiercely debated.
World energy ministers representing about two thirds of the global population tussled over how the world can achieve a cleaner energy future. The compromise answer: Natural gas, at least for now. A consensus statement from G20 energy ministers meeting in Argentina cited the potential of natural gas "to expand significantly over the coming decades."