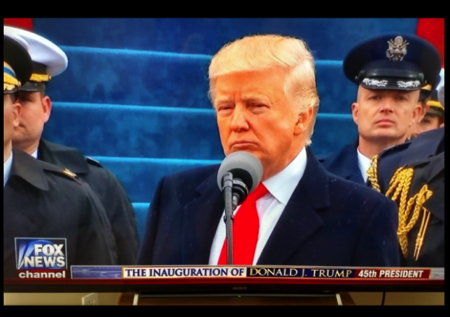 No decision on the attempt to reinstate the Immigration Executive Order at least until Monday night
Just before midnight Pacific time on Saturday night, February 4, 2017, a three-judge panel of the 9th Circuit Court of Appeals, in a short-form Order, refused to stay a lower court ruling that had halted Trump's Executive Order on visas and refugees.

The Order reads:

The court has received appellants' emergency motion (Docket Entry No. 14). Appellants' request for an immediate administrative stay pending full consideration of the emergency motion for a stay pending appeal is denied.

Appellees' opposition to the emergency motion is due Sunday, February 5, 2017 at 11:59 p.m. PST. Appellants' reply in support of the emergency motion is due Monday, February 6, 2017 at 3:00 p.m. PST. 

The Order was filed just two and one half hours after the government filed it's Emergency Motion for a Stay Pending Appeal.
Via LI