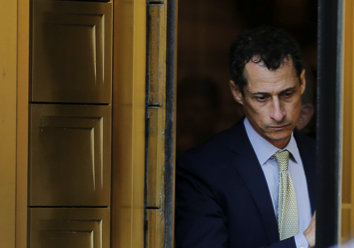 Who knew!
When reporters descended on upstate New York to ask about a stunning prison break in 2015, state police spokesman Major Charles Guess took their questions.

A dog named Trigger stepped on his owner's 12-gauge shotgun during an Indiana waterfowl hunt just months later and shot her in the foot.

Sometimes the name fits the news story. Correspondent Julie Weed writes about legal marijuana for Forbes. This month, a front-page New York Times story on obesity was edited by Hilary Stout.

And former U.S. Representative Anthony Weiner on Monday was sentenced to prison for sending explicitly sexual pictures of a certain body part to an underage girl.

This phenomenon has secured its own line of scientific research, called nominative determinism. It even has a name of its own: aptronym.
Via Reuters