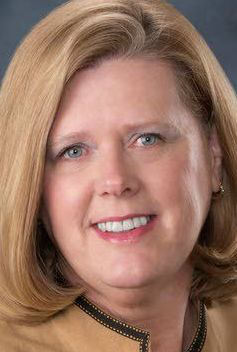 From 1977-1980, worked 30 hours per week during my first 3 years of college. I was able to earn enough part-time to pay for my tuition, books, labs, and gas back-and-forth to college (40 miles each way, 5 days a week). I was able to not only pay for college but have enough for car insurance, gas, clothes, food, etc. I was able to do this loan-free without the help of my parents. 
The inflation for college prices has been astronomical, and it's because the government has inserted itself in the free market. 
This article is from Cindy Agidius, former Senate staffer and state representative. Her experience is similar to mine. 
In 1976 I enrolled at the University of Idaho. My dad told me to sell my car and I did, assuming I would get a replacement – a girl couldn't live without a car right?

Wrong.

I got $600 for that car, and when I came home with the check, my dad took me down to the bank and opened a checking account for me. Instead of a car I got college tuition. As I recall, registration and fees were roughly $256. Books were another $100 and my room and board about $125 per month. Obviously the car didn't quite cover my first semester in its entirety, but I had three scholarships that helped that first year and working part-time went a long way to making ends meet.

In the '70s, the common life of a college student was to go to school full time (12-16 credits), get a part-time job and graduate in four years. The vast majority of us headed home to Mom and Dad's each summer to work and hopefully save up enough to cover tuition, books and/or room and board. If you were one of the lucky ones, Mom and Dad chipped in when they could. College loans were not commonplace.

Fast forward 40 years. Few graduate in four years, college tuition is sky high and going home in the summer with the thought of earning enough for tuition is laughable. I pulled a few numbers from the websites of Idaho's three public universities; the UI, Boise State University and Idaho State University. I did not choose these three to ignore some or abuse others, but just to give you some average food for thought.

These three universities collectively have about 30,000 full-time college students. The average estimated cost of one year of college for these three institutions is about $20,500. These numbers include tuition, books, room and board and a number of common, average costs.

Last year during his State of the State address, Gov. C.L. "Butch" Otter emphasized his interest in improving our "Go On" rate. This is the number of high school graduates who go on to college, a trade school or certification program within a year of graduation. Idaho's rate at that time had just dipped from 52 percent in 2014 to 46 percent in 2015. Within a month of this address the governor accepted the recommendation of the State Board of Education to allow a tuition increase. To say I was surprised, given Otter's speech, was an understatement.

It is not less desirable to go to college today. If anything, high school graduates understand now more than ever how important it is to get a degree or certification, but it is the cost that is causing this great disconnect. It is not uncommon to graduate from college with $75,000 in tuition debt.

This year, Idaho has a budget surplus of over $132.5 million. We should be talking about tuition relief. If you want results first, fine. How about a program that would require students to achieve a certain grade point their first semester to qualify them for a 20 percent tuition reduction their next semester and so on. Obviously the budget surplus would be directed to our universities to cover the loss in tuition, and maybe 20 percent isn't maintainable. But it needs to be enough to make a difference in enrollment.

Two years ago, after the Legislature had cut the business income tax, then Commerce Director Jeff Sayer told a group of Moscow business leaders that a well educated or trained workforce is what new businesses were looking for when relocating. If we don't figure out a way to get tuition under control soon, Idaho may not see that rate climb over 50 percent and that would be a travesty to us all.
Via the Moscow-Pullman Daily News