36% of parents are completely satisfied with oldest child's education
Private school parents far more satisfied than public school parents
Little difference in educational satisfaction by race or income
As U.S. schoolchildren head back to the classroom, a Gallup review of 16 years of data from its education polls yields five insights into parents' satisfaction with their own children's education.

While three in four parents are broadly satisfied with the education their oldest child receives, less than half as many — 36% — say they are completely satisfied. This finding is largely consistent with parental attitudes since Gallup began tracking the question in 2001, spanning the implementation of both No Child Left Behind in 2002, and Common Core, implemented in most states around 2013.

Large majorities of all major racial, income and political subgroups of U.S. parents are at least somewhat satisfied with the education their oldest child is receiving. However, the rest of this analysis focuses on the percentages of U.S. parents who feel completely satisfied, as that is where most variation across subgroups is seen. The data are drawn from the combined results from Gallup's Education and Work surveys conducted each August since 2001.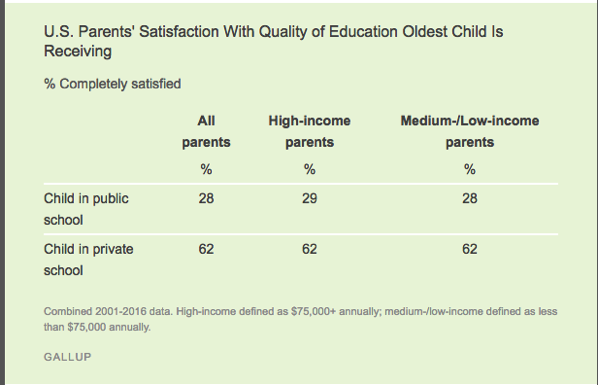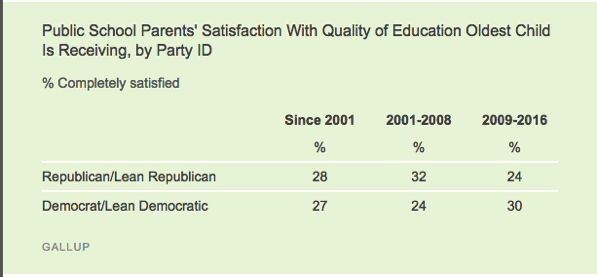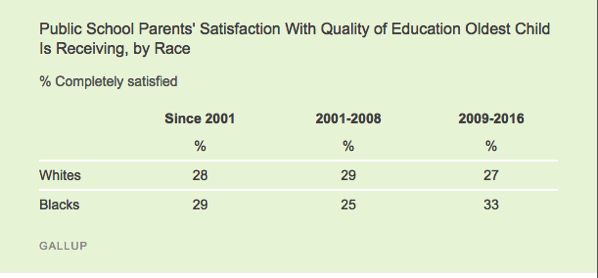 Via Gallup