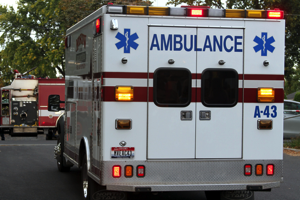 In January of 2016, Troy Zakariasen, owner of PACT EMS, received a letter from the Idaho EMS Bureau Chief, Wayne Denny, informing him that the Bureau was investigating his company.

"Dear Mr. Zakariasen:

We have received a complaint involving the motor vehicle accident on December 18, 2015 in which you transported a patient in the PACT EMS vehicle to Gritman Medical Center. 

As required by Idaho Code Title 56, Chapter 10, we have opened an investigation. 

Please provide a statement detailing your participation in the motor vehicle accident incident. Information should include but not be limited to: where you were coming from; where you were going; your decision to cancel 911 services; evaluation and patient determination for transport; which vehicle you were driving; all notification made by you; your timeline of events; and all other pertinent information."[1]

Zakariasen gave his statement as follows.
Read the rest over at Moscow's Bring to Light.