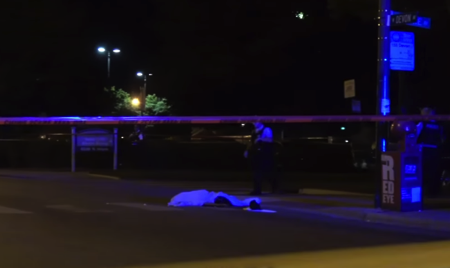 They should have stricter gun control laws. 
Oh, wait, they already do </sarcasm>
It's as if criminals on Chicago's West and South Sides were trying to beat their 2016 high score this past weekend.

Six people were shot dead and at least 47 others were wounded during the weekend in the Windy City. This is the largest amount of weekend shootings seen so far in 2017.

In the first three full weekends of 2017, Chicago has seen its shooting numbers go from nine to 39 all the way to this past weekend's total of 53. In the first 12 hours of the weekend alone, 15 people were shot.
Here is one example of the Second City's weekend violence, according to the Chicago Sun-Times:
The weekend's latest homicide happened at 1:54 a.m. Monday outside Spencer Elementary Technology Academy in the Austin neighborhood on the West Side. Officers responded to a call of a person shot and found the woman, thought to be 25 years old, lying on the sidewalk in the 5000 block of West Maypole, police said. She was shot in the head and pronounced dead at the scene at 2:05 a.m. The Cook County medical examiner's office has not released her identity.
Via MRCTV