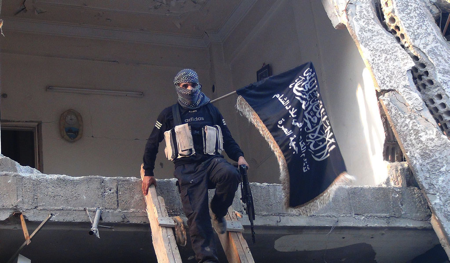 U.S. citizen Muhanad Mahmoud al-Farekh, 31, was convicted on nine charges related to terrorismincluding conspiracy to murder American nationals, providing material support to al-Qaeda and conspiracy to use weapons of mass destruction.

Farekh faces a sentence up to life in prison.

"Today, an American al-Qaeda member was brought to justice in a U.S. courtroom,"saidActing United States Attorney Rohde.

Prosecutors at his trial in New York showed that Farekh was behind a giant car bomb that failed to explode during an attack on an American military base in Afghanistan. A smaller bomb detonated at the gate.

Eighteen sets of fingerprints on the bomb as well as DNA evidence linked Farekh to the bomb.

Born in Houston and raised in Dubai, Farekh was arrested in Pakistan in 2014.

Farekh and two other students at the university traveled overseas to Pakistan in 2007 with the intention of fighting American forces. While in Pakistan, Farekh received training from one of the other students, Ferid Imam, at an al-Qaeda camp in the northern part of the country on the border of Afghanistan.

Imam was alsoresponsiblefor training Najibullah Zazi, Zarein Ahmedzay and Adis Medunjanin, of Queens, New York, who were indicted for planning to carry out a suicide bombing attack in the New York subway system.

Farekh was studying at the University of Manitoba in Canada when he became interested in the teachings ofAnwar al-Awlaki, an American-born radical cleric who became an al-Qaeda leader and was killed by a CIA drone strike in Yemen.
Via Clarion Project