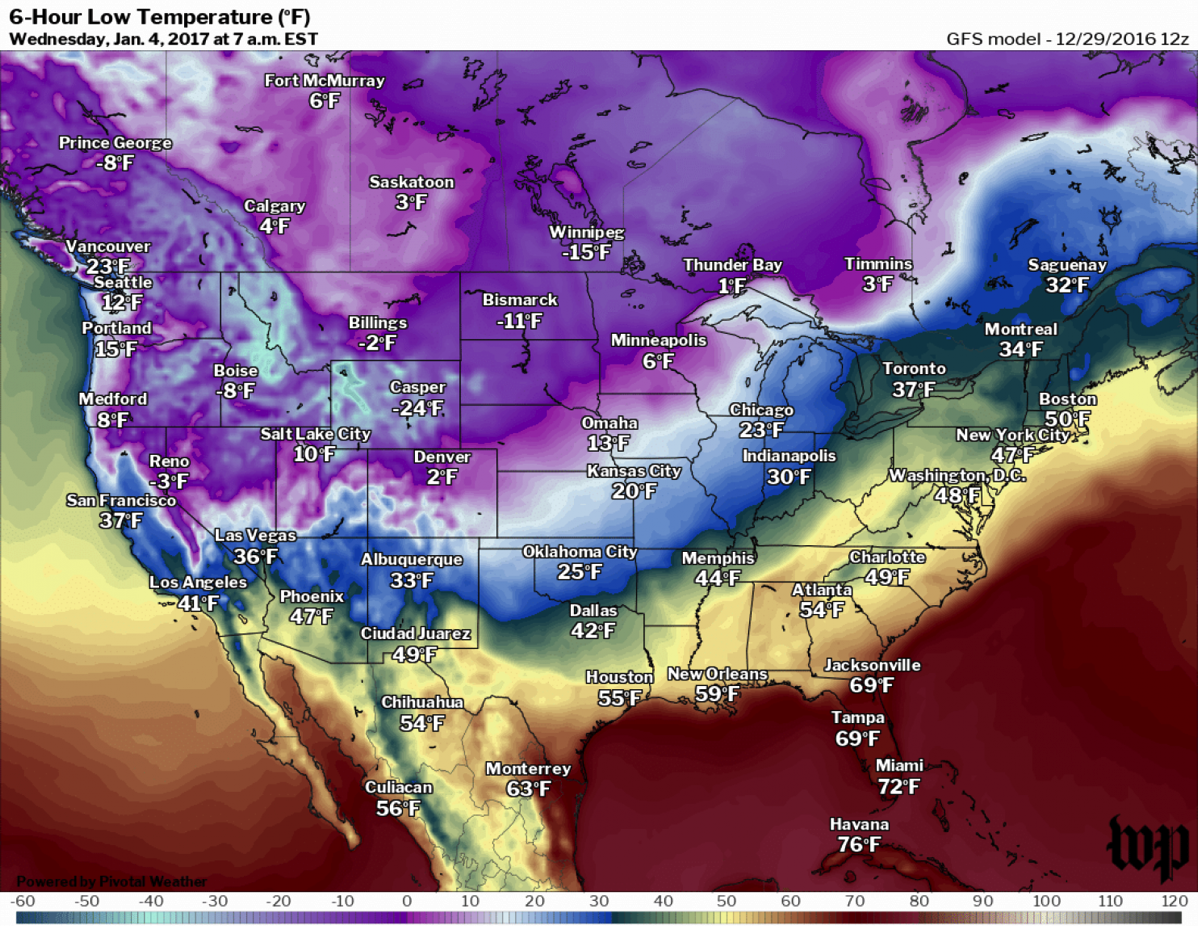 More counterexamples. Via the UK's Daily Mail.
"The first week of 2017 looks set to be the coldest ever across the continental U.S.," says The Daily Mail. The coldest ever!

Temperatures are likely to plummet to record lows in the first week of 2017, with at least parts of all 48 of the contiguous United States dropping to 32 degrees (0C) or under.

No state will remain untouched.

Only parts of California, Arizona and Florida are likely to remain above freezing. Even then, the mercury is expected to drop to the single digits(1F to 9F) or (-17.2C to -12.8C).

The bitter cold is likely to continue into the second week of January.